R B browns takes pride in the quality of our equipment, and the way your products are carried. Our fleet can load a variety of product legally weighing up to 49,000 pounds to meet your customer's needs. Laminated beams and pipe measuring 68 feet and over are handled with proper permits and other safety precautions so the load can be transported to the final destination safely. Additionally, over-length product, over dimensional machines and steel products can be hauled on our step decks, and some specially equipped flat beds.

Types of Equipment

Curtain vans are similar to vans. They are a flat bed with a stationary head board at the front, and have doors that swing open in the back. The top of the curtain is held up by poles that can be removed; the poles also have extenders that push the curtains out further for loads that need that extra space to fit. Attached with rollers at the top of the curtains, the black vertical tarps can be pulled to the front or rear of the deck allowing the poles to be taken out so product can be put in.[/toggle]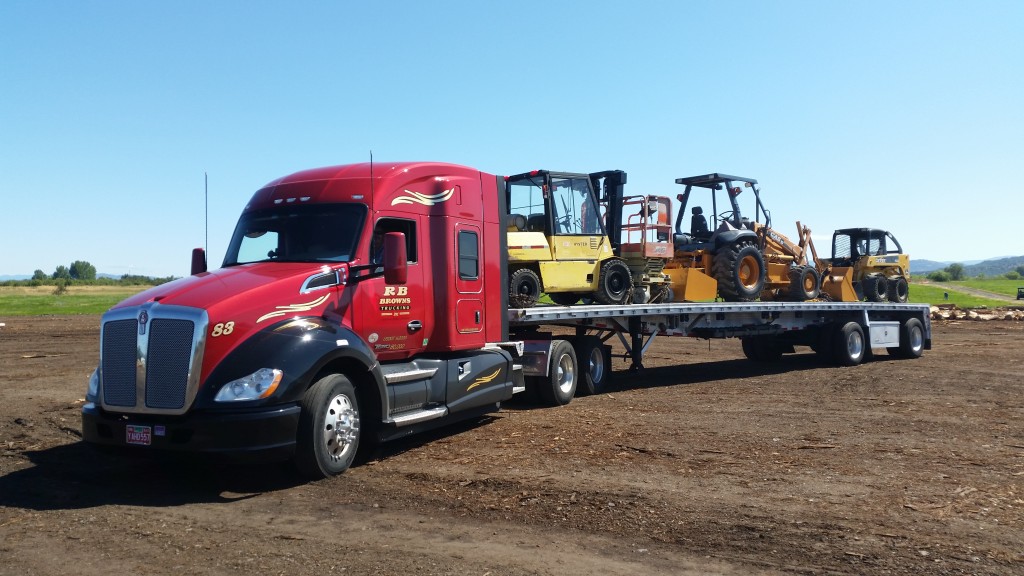 Our most common trailer is the flat bed. They can haul just about anything, and are equipped with tarps for loads needing to be protected. Permits can help if the load is too wide, or high, and allows the load to be safely moved according to safety requirements in each state.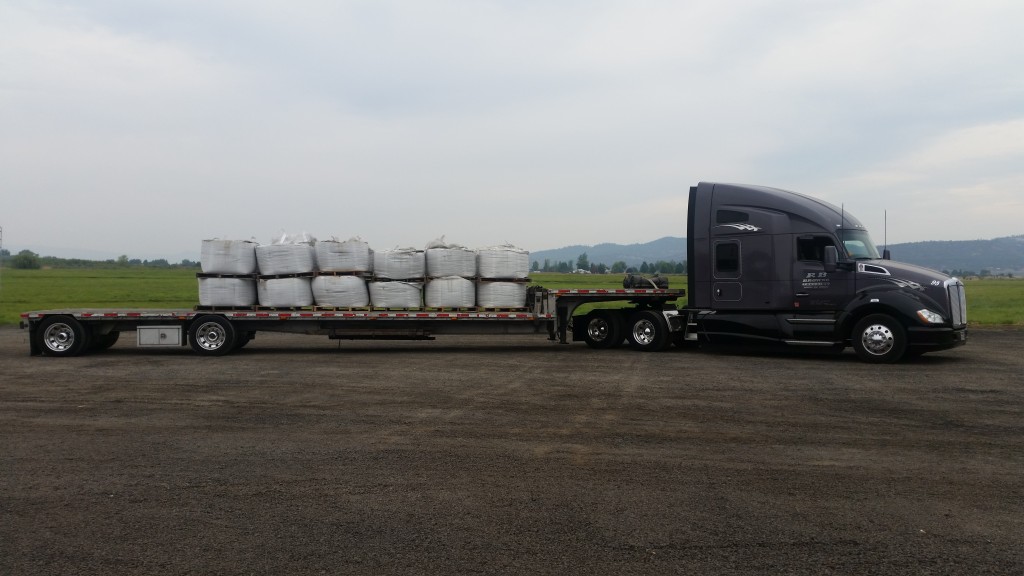 A step deck is simply a flat bed, with part of the deck lowered, allowing loads as high as 10 feet 6 inches to be loaded onto the truck. A standard step deck has 10 feet at the front of the deck at normal height. The rest of the deck is split 2 feet lower, which makes an appearance of a step towards the front of the deck; where the name comes from.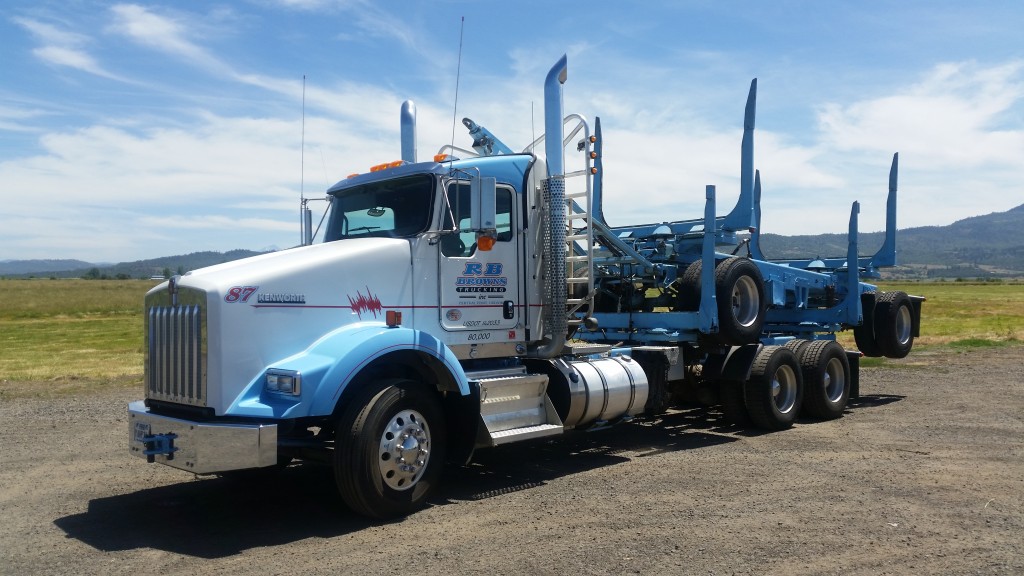 Please see the logging page for more info.