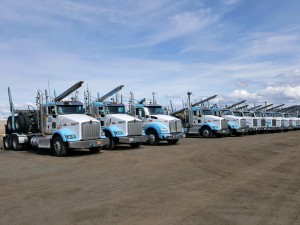 For the Customer:
RB Browns Trucking has been hauling logs in and around the southern Oregon area since the 1950's. We pride ourselves on being true to our word and showing up when and where promised. It's hard to find trucks these days. But as a logger, you know that having trucking lined up is critical to a successful job outcome. We won't promise you trucks and then leave you sitting with a bunch of logs decked and nowhere to turn. If you have a need for trucks… even if it's out of our area… give us a call and we'll try to figure things out. Even if we don't get the job, we'll try to help you find an alternative. Our team excels in coming up with solutions for our customers problems, from getting your commodity from Point A to Point B and every problem you might have in between, give us a chance to work with you to come up with a productive solution.
For the Drivers:
Most of you that have been hauling around here know about RB Browns. And if you know about us, you know this: WE WORK YEAR ROUND. Versatility is key to our customers and to our drivers. If you are one of those guys or gals that is looking for year round work, there is a place for you here at RB Browns. Give us a call!
Today, R. B. Browns operates and dispatches approximately 15 tandem log trucks throughout Southern Oregon and Northern California, carrying on the tradition of providing quality service at a reasonable price for our customers.
For more information about our Log hauls, or to generate business please contact Jeff Browns 541-944-2992 or Silas Qualls at 541-531-9998 or apply on our Drivers Wanted page.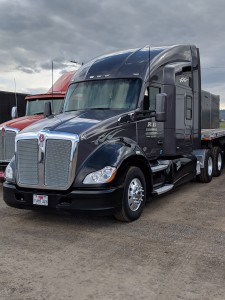 We also have a Fleet of Highway trucks (Curtain/Flatbed & Step decks) and our dispatch team specializes in moving building products around the 11 Western states. To get a quote on loads you are needing moved, please call Cyndi Browns at 541-826-0164.
R.B. Browns Transportation is our department that specializes in Logistics and with a book of 300 carriers, we are able to utilize both the asset fleet of R.B. Browns Trucking and our extensive book of carriers to get your loads moved.  For more info, please call Kirsten White at 541-826-0152